President Beverly Wade Hogan proudly welcomed the newest set of young eaglets to campus during the official opening of the Early College High School at Tougaloo College on August 8, 2018. The College has made history again by offering about 40 Jackson Public School ninth graders the opportunity to take college courses at Tougaloo while in high school.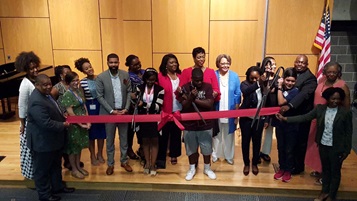 President Beverly Wade Hogan told the students, "It's our pleasure to have you on our campus. You're our pre-eaglets to the College, and we expect you to perform better than the rest," said Hogan. She informed the students that research has shown, students in early college perform better in their educational pursuits compared with other students. In addition, she said, "A Tougaloo College education is your passport to success."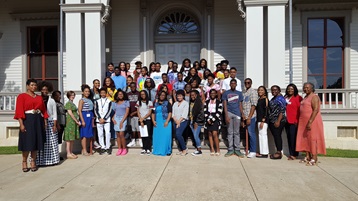 In a call to excellence, City of Jackson Mayor Chokwe Antar Lumumba told the students about his family ties to Tougaloo College, as well as the rich history of the College being a place for people to rescue themselves. "You are now part of that continuing legacy," said Lumumba.
While Tougaloo College draws upon its rich, strong legacy and heritage to advance the city of Jackson, the state of Mississippi also benefits from this wonderful partnership. The Early College High School at Tougaloo College now joins the only handful of school districts in the state with a dual enrollment program, where students may earn college credit while attending high school.